COME TO CIVIC HACK NIGHT EVERY TUESDAY
We meet every Tuesday at 6:30pm at Oakland City Hall on Frank Ogawa Plaza in Hearing Room 3
COMMUNITY POWERED INNOVATION
We are here to be of service to the Oakland community. As a collective, we help solve community problems that are both social & civic focused.
We make tools. They increase access to public information.
Some help Oaklanders engage more effectively with local government and with each other.
We collaborate with Oakland's civic stakeholders.
We help civic-minded volunteers make a difference in their city.
HISTORY OF OPENOAKLAND
Founded in...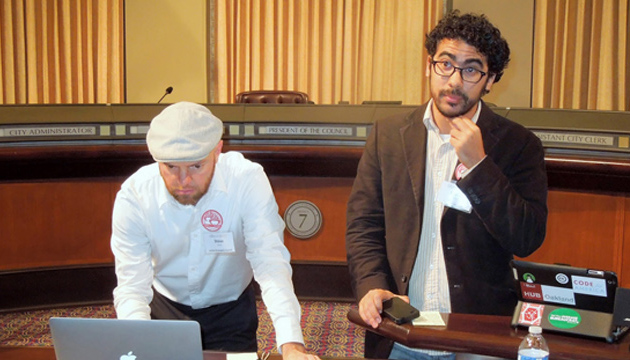 OUR AMAZING COMMUNITY
Today, our community...
---

---

---